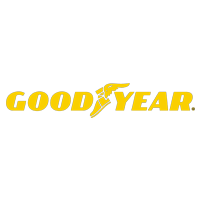 Goodyear is entering the hand tools segment in India, as part of its brand extension and quality consumer products portfolio. Raman Overseas is proud to be associated with Goodyear, a globally recognized brand. Goodyear already provides a wide range of products in over 150 countries and with the addition of hand tools in India, the best is just getting better.Raman Overseas has specifically designed a line of robust and durable hand tools for the Indian market.
Goodyear: Buy quality Goodyear products online in Nepal – Hardwarepasal
Goodyear: Goodyear is a globally recognized brand. You will get wide range of Goodyear hand tools in Nepal at hardwarepasal. Select the best hand tools from wide range of products. Just a click on the Goodyear product and get it delivered.
Goodyear tools in Nepal at hardwarepasal
Get ample deals and discount on Goodyear tools online in Nepal. Select the best Goodyear tools available and get it delivered at your door steps. We have cash on delivery service available for our inside valley customers. Your favorite Goodyear tools will be delivered to you by our delivery executive at your convenience. Hardwarepasal provides you quality service with fast delivery.
Goodyear tools | Hardwarepasal |
You can get wide range of selection of Goodyear tools at hardwarepasal. We are an online store which has ample tools of Goodyear tools like Goodyear Leather hole punch, Goodyear jack plane, Goodyear ultimate smart tool set, Goodyear cable cutter, Goodyear oil can and many more.If you are looking for any such products, then check our website for details. Select the best Goodyear products online and get it delivered at your doorstep.