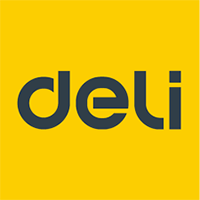 Started in 1981, deli company is a world leading stationery, office products, working equipment, office furniture, sports and tools brand group.
Deli is a product manufacturer group who built the largest stationery factories in Asia. We are delivering products and services to more than 130 countries.
Deli products are enjoyed by more and more consumers as it's great quality, cost effectiveness and offering 1-stop solutions of efficiency, convenience in working, study and living.
Deli Tools in Nepal – Hardwarepasal
If you are in search of Deli Tools, then hardwarepasal is the right platform for you to shop. Select the best Deli Tools of your choice and order it online for more details and description check the link www.hardwarepasal.com.
Deli Tools: Buy Deli Tools online | Hardwarepasal |
You can get different Deli Tools ranging from Deli Tube Welding Machine, Deli Impact Drill, Deli Electric Drill Set, Deli Circular Saw, Deli Laser Distance Detector, Deli Dry Wall Sander, Deli Die Grinder, Deli Angle Polisher, Deli Demolition Hammer, Deli Cordless Screwdriver, Deli Electrode Holder, Deli Safety Glasses, Deli Heat Gun, Deli Vertical Jack, Deli Household Kit Set, Deli Air Compressor, Deli Pruning Shear, Deli Pipe Cutter, Deli Measuring Tape and More at hardwarepasal in Nepal. Choose the best Deli Tools for your purpose and order it online. Get wide variety of Deli Tools online at hardwarepasal. Just a click at favorite Deli Tools and order it online. Hardwarepasal delivery executive will reach your location right on time with your order.
Shop Deli Tools online in Nepal – Hardwarepasal
You can get a wide range of Deli Tools online in Nepal at hardwarepasal.com. You can select various types of Deli Tools online. Hardwarepasal is a user friendly platform for Deli Tools in Nepal as we provide various types of accessories online. Hardwarepasal offers our consumers with all the essential and trendy accessories for your work.