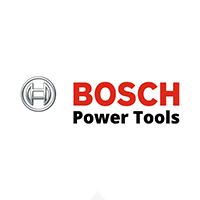 Bosch, is a German multinational engineering and technology company headquartered in Germany. The company was founded by Robert Bosch in Stuttgart in 1886. Bosch's core operating areas are spread across four business sectors: mobility (hardware and software), consumer goods (including household appliances and power tools), industrial technology (including drive and control) and energy and building technology.
Buy power tool online in Nepal – Hardwarepasal.com
Bosch Angle Grinder, Bosch Sander, Bosch Circular Saw, Bosch Cordless Drill, Bosch Cut Off Machine, Bosch Electric Blower, Bosch Heat Gun, Bosch Impact Drill, Bosch Marble Cutter, Bosch Routers, Bosch Impact Drill Set Box, Bosch Vacuum Cleaner, Bosch Electric Planer, Bosch Jigsaw, Bosch Demolition Hammer, Bosch Hammer Drills, Bosch High Pressure Washer, Bosch Drill machine, Bosch Saws, Knives & Cutting Tools, Bosch Impact wrench, Bosch Impact screwdriver, Bosch Rotary hammer and Bosch Drill Press you can find all these products at hardwarepasal.com.
Bosch – Get power tools online in Nepal
You can get wide range of Bosch power tools online at hardwarepasal.com. Select your favorite Bosch power tool and get it delivered at your doorsteps. Hardwarepasal has wide range of varieties in power tools. You can get amazing deals and discounts in the products. Hardwarepasal has fast delivery and quality products with fast delivery service.