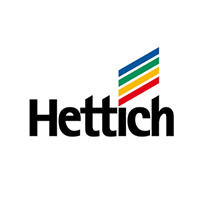 The Hettich Group is one of the world's leading manufacturers of furniture fittings. The company's headquarters are located in the eastern Westphalian town of Kirchlengern. In 2015, 5900 employees worldwide worked for Hettich, of which more than 3,000 are in Germany. The company has 38 subsidiaries worldwide.
Hettich: Buy Hettich Product online | Hardwarepasal
Hettich Hinges, Hettich Quadro Channel, Hettich 18" Channel, Hettich 21*19.5 4.5" Wire Basket, Hettich 21*19.5 8" Wire Basket is available at hardwarepasal.com. Hardwarepasal is an online store in Nepal which deals with hardware items, you can select the best option of your choice and order it online from our website www.hardwarepasal.com.
Hettich Product in Nepal – Hardwarepasal
If you are in search of Hettich Product, then hardwarepasal is the right platform for you to shop. Select the best Product of your choice and order it online for more details and description visit our website.
Shop Hettich Products online in Nepal
Get amazing deals and discounts in Hettich Product online. Shop at hardwarepasal for amazing offers. Order your favorite Product online and get it delivered. We have quality service with cash on delivery facility for our inside valley customers.