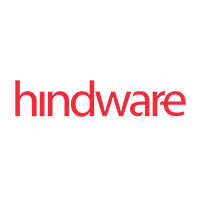 Hindware offer complete bathroom solutions that can give any bathroom a personality of its own. Hindware have a diverse product range including water closets, washbasins, faucets, bathtubs, showers, shower enclosures and vanities.
Hindware journey began in 1960 with a collaboration with Tw fords, UK, as Hindustan Tw fords limited. Subsequently renamed as HSIL Limited in 2009. After becoming the first Company to introduce vitreous china sanitary ware in India in 1962, today Hindware provide a diverse and robust range of state-of-the-bathroom products. A distinct entity for Building Products Division came into being as Brilloca Limited in 2019, thereby ensuring sharper focus, market competitiveness, and efficiencies to continue to serve better. To date, we are honored to have the unparalleled trust and confidence of our customers for over 60 years now.
Hindware stylish bathroom solutions are crafted using the best materials and latest industry leading technologies. Hindware has a strong retail network with 400+ brand stores, creating a loyal base of millions of customers across the country.
Hindware: Buy Hindware Product online | Hardwarepasal |
You can get Hindware Faucet, Hindware Basin, and Hindware Commode at hardwarepasal in Nepal. Choose the best Hindware Product for your purpose and order it online. Get wide variety of Hindware Product online at hardwarepasal. Just a click at favorite Faucet and order it online. Hardwarepasal delivery executive will reach your location right on time with your order.
Hindware in Nepal – Hardwarepasal
If you are in search of Hindware, then hardwarepasal is the right platform for you to shop. Select the best Product of your choice and order it online for more details and description check the link www.hardwarepasal.com.
Shop Hindware online in Nepal – Hardwarepasal
Get amazing deals and discounts in Hindware online. Shop at hardwarepasal for amazing offers. Order your favorite Product online and get it delivered. We have quality service with cash on delivery facility for our inside valley customers.