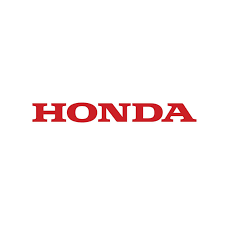 Honda's commitment to creating products that improve the quality of people's lives goes well beyond automobiles and motorcycles. Since 1953, Honda has manufactured over 100 million power products worldwide. Honda continues to be a leader in the development of low-emission, fuel efficient, environmentally friendly 4-stroke engines for use in generators, water pumps, lawn mowers, outboard motors, and many other power equipment applications.
Honda Power Equipment, with headquarters in Alpharetta, Georgia. The division's products, includes engines, generators, lawn mowers, pumps, snow blowers, tillers, trimmers.
Honda Tools - Buy Honda power tools online in Nepal
Honda Generator with different Voltage, Honda Tiller Machine, Honda Brush Cutter, Honda Sprayer, Honda Water Pumps, Honda Lawn Lower, etc is available at Hardwarepasal. Visit our website www.hardwarepasal.com for more details. We have amazing collection of Honda power tools online. Choose your favorite Generator and order it online
Honda Agricultural tools in Nepal | Hardwarepasal |
Shop Honda tools online in Nepal at hardwarepasal. We have wide range of collection in Honda tools. For more descriptions and product availability check out our website.
Honda Tools: Buy Honda tools for best price in Nepal
Honda: Get amazing deals and discounts in Honda Power tools in Nepal at hardwarepasal. Select the best Honda tools of your choice and get it delivered. We have variety of Honda tools. Just a click on your favorite Honda tools and our delivery executive will reach your place at your convenience.