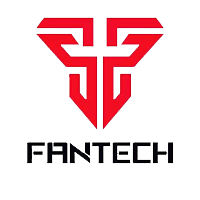 Fantech is one of the world's fastest growing gear brands for gamers. The "Wings" logo is symbolism for Fantech's goal to help gamers reach their highest potential. With a fan base that exists in over 100 countries, comprising of over 5 million users, Fantech has developed one of the world's most loyal followings, with a focus on quality.
Fantech also focuses on providing gaming products for gamers of all ages, as well as E-sports, through product sponsorship and ambassadorship.
To date, Fantech has sponsored multiple E-sports teams in South East Asia, as well as individual players in other countries around the world. The "Gear Up and Win" slogan was created with helping gamers in mind, by supporting them throughout their gaming journeys.
Founded in 2009, in Indonesia by three brothers, Fantech quickly began to quickly improve products and market reach, with the dream helping gamers to gear up and win. Fantech has over 20 offices worldwide, and is recognized as one rapidly growing brands for gamers in South East Asia, Oceania, South America, Middle East, and is emerging in the USA and Europe.
Fantech: Buy Fantech Gaming Accessories online in Nepal – Hardwarepasal.com
Hardwarepasal offers you Fantech Gaming Chair, Fantech Gaming Headphones, Fantech Gaming Keyboard, Fantech Gaming Mouse, etc. You can select your best Gaming Accessories and order it online. Visit our website for more details.
Best price Gaming Chair online in Nepal
You will get the best price Gaming Accessories online in Nepal. Select your perfect Fantech Gaming Chair and get it delivered at your doorstep. Hardwarepasal has fast delivery service with quality products. Just click on the Gaming Chair and order it online our delivery executive will be right there with your safety equipment.
Buy Fantech Gaming Accessories online | hardwarepasal |
Get amazing deals and discounts on Fantech Gaming Accessories at Hardwarepasal.com. Hardwarepasal has cash on delivery service for our inside valley customers. Visit our website www.hardwarepasal.com for further details.